Divine Light Alchemy Quantum Cosmic Maya Channel Healing Frequencies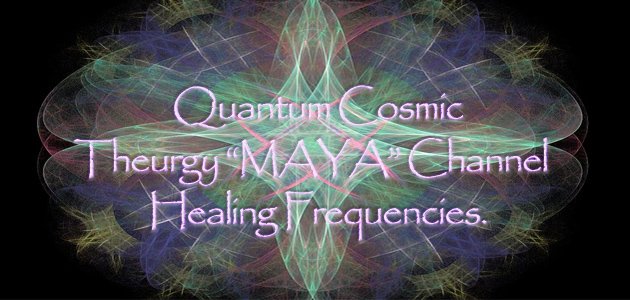 Quantum Cosmic Theurgy "MAYA" Channel Healing Frequencies
I was Attuned to a Reiki Level 3, Master & Teacher, years ago & I have been Channeling Higher Dimensional consciousness beings & frequencies for years, so discovering these new Mayan Cosmic Theurgy Channels was the next leap to providing Divine Light Alchemy 2.0 Clearings & healings.  
One of the most known & many are familiar with is Reiki channeled healing.
The Cosmoenergy Method involving the use of external energy information channels has the potential to provide the activation of the inherent potential of an individual, resolve tension and stress, and assist  with the transformations of pathological processes that leads to "dis-eases" and a variety of life issues & & situations that seem unchangeable.
Incorporating Cosmoenergy with the Multidimensional processes we do enables a way forward to achieve self-healing physically, emotionally, and spiritually, as well as to achieve self-improvement with the use of the universe's informational constituent known as "channels".
Home | Divine Potential | Past Life Clearings | Auric Clearing | Spiritual Healing |Quantum Vortex